Posts
This paper combines the work of my PhD student Ahmad Alsadeeqi on corrupting data sets with my colleague Fiona McNeill's work on ontology matching for disaster response.
My PhD student Imran Asif has a paper at eScience 2019 discussing the data quality issues we found in the existing collection of nanopublications.
During the summer, BridgeDb has had a Google Summer of Code student working on extending the system to work with secondary identifiers; these are alternative identifiers for a given resource.
Below is the opening exert from the second FAIRplus Newsletter:
Though FAIRplus has been running for just six months, there is already a lot to talk about. Our two task-focused 'Squads' have booted up and begun the FAIRification of the first set of four pilot datasets, our industry partners in EFPIA organised the first 'Bring Your Own Data' workshop in London, and we've been busy explaining our goals and answering many questions from our stakeholders.
We are advertising for a Research Software Engineer to come work on
Identifier linking and Scientific Lenses in the context of the FAIRplus project, and
Data validation and markup support in the context of Bioschemas.
The post is for 12 months. Further details available on the Heriot-Watt Vacancies Site.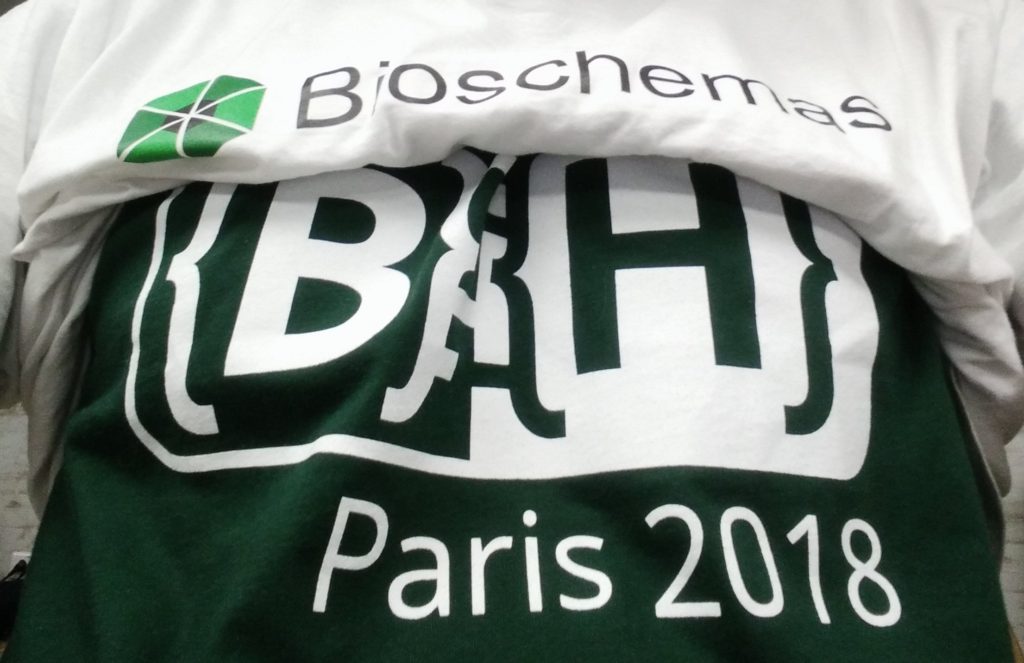 Last November I had the privilege to be one of 150 participants at the Biohackathon organised by ELIXIR. The hackathon was organised into 29 topics, many of which were related to Bioschemas and one directly focused on Bioschemas. For the Bioschemas topic we had up to 30 people working around three themes.
Keynotes
There were three amazing and inspiring keynote talks, all very different from each other.
At the 2nd Workshop on Enabling Open Semantic Sciences (SemSci2018), colocated at ISWC2018, I presented the following paper (Gray, 2018) (slides at end of this post):
Today my PhD student Abiodun Akinyemi successfully defended his PhD thesis "Data Integration Support for Offshore Decommissioning Waste Management", receiving minor corrections. Congratulations!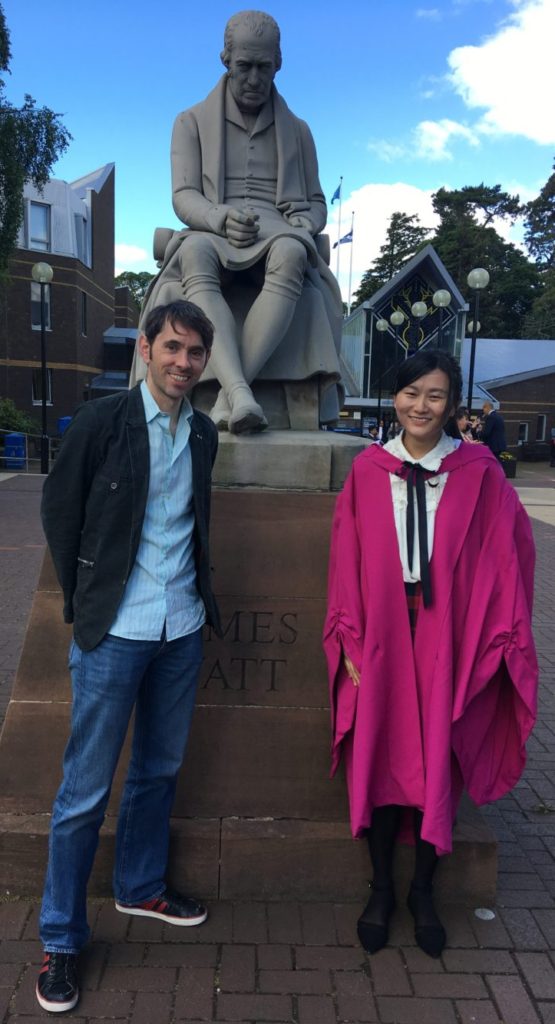 Picture of Qianru on her graduation day
This has been a good summer, not just because the British weather has been somewhat more summery than usual.
subscribe via RSS
About Me

I'm an Associate Professor in Computer Science at Heriot-Watt University. My research focuses on linking datasets. Read more
Tweets
Tweets by gray_alasdair